A collection where new ideas
are always blossoming
An infinite variety of natural elements
to draw upon for inspiration
Spring and summer are the seasons richest in colours, which STAR has drawn inspiration from to offer you a comprehensive range of products to offer to each of your customers. A gift is precious because it is representative of the tastes and personality of the person who has chosen it: the same goes for the wrapping their choose to embellish it, a tailor-made outfit that encapsulates its essence and conveys the emotions of the giver.
Originality, innovation, surprise: STAR is made up of whimsical minds who, just like the springtime, are constantly abloom with creative ideas, curious proposals and solutions for all your packaging needs.
Inspiration is everywhere, and the offers included in our catalogue allow your finest gifts to flourish, thanks to suggestions that primarily come from the world of fashion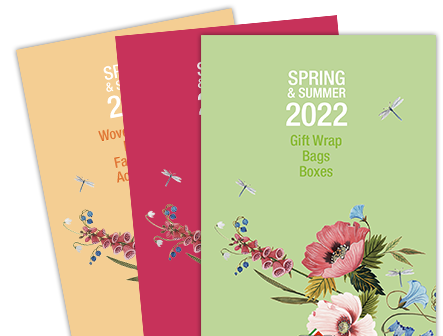 A sunny collection
for the cheeriest time of year
Spring is the time of many special occasions, such as Easter and Mother's Day, World Earth Day and Sun Day, because it is the season during which everything starts to come back to life. STAR, with a focus on quality, durability, innovation and Made in Italy, creates perfect solutions for every product sector: colourful ribbons, decorative bows, wrapping paper in a thousand different patterns, all as enchanting and bright as the two most sun-filled seasons.
Creations for every context
Every line of wrapping and decoration material is designed to fully meet your needs, whatever product field your business operates in.
The quality of Star gift wrapping at the best price
Do you have a special request or would you like to find out more about our collection?
Contact our experts, and together you can explore your needs in more depth